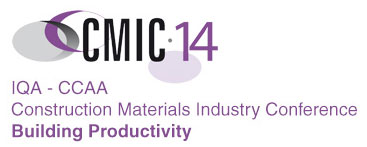 SAROS will be attending the IQA – Construction Materials Industry Conference in Brisbane in September 3rd to 6th 2014.
Once again the Institute of Quarrying Australia (IQA) and Cement Concrete Aggregates Australia (CCAA) have joined forces to present CMIC14 as the preeminent conference for the construction materials industry. The theme for CMIC14 of "Building Productivity" is core to business thinking today. Whether it is efficiencies in processes, improved offerings to customers, or support tools and business systems for frontline services, each aspect of your business will be challenged by the structured technical programme.
Come see us at our booth.